Destination Weddings and Luxury Honeymoons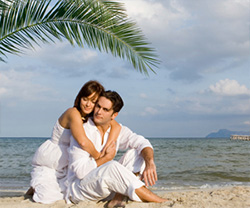 Let us assist you in finding that perfect location for your honeymoon or destination wedding. Whether you see yourself at a tropical beach, a ski resort, an historic castle or a sophisticated European hotel, we have the resources to help you. Your honeymoon should be filled with romance and indulgences, giving you the time to enjoy each other in an environment that will reflect your future together. This special time should be nothing less than perfect and we can help make your dreams reality.
Wellness getaways
Spa vacations are all about relaxation and serenity. As well as offering a range of spa therapies, holistic activities and pampering sessions, these vacations also provide the perfect opportunity to take in the surrounding beauty of a new destination. There are numerous health benefits from going on a spa vacation, from relieving stress to improving your diet, which will help you live a more spiritual and healthier lifestyle. We can assist you in finding the perfect place to de-stress, detox and rejuvinate!